Hola a todos!
Si tiene alguna pregunta, envíe un mensaje de texto (760) 517-6644
"El Oficial de Salud del Estado de California Pública y Director del Departamento de Salud Pública de California está  ordenando a todos los individuos que viven en el Estado de California para quedarse en casa o en su lugar de residencia , excepto cuando sea necesario para mantener la continuidad del funcionamiento de los sectores de infraestructura crítica federales." [https://covid19.ca.gov/stay-home-except-for-essential-needs/]
---
Actualizaciones para 4/6/2020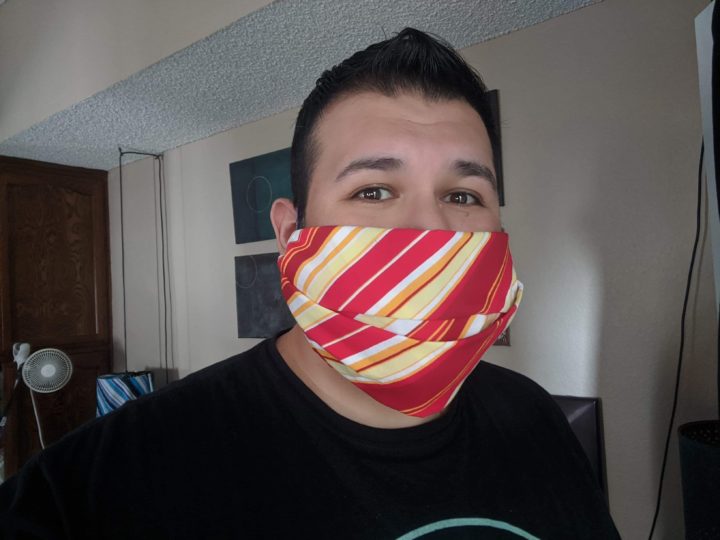 Buenos días a todos.
El Condado de San Diego tiene una nueva guía con respecto a los revestimientos faciales. Por favor, consulte este sitio web para más información. Haga clic en 'Translate' para cambiar al español. El Condado está solicitando que todos se cubran la boca y la nariz cuando salgan de la casa para actividades esenciales como gas o comestibles.
"Se recomienda encarecidamente a los residentes que se cubran la nariz y la boca al salir de casa para realizar actividades esenciales, como comprar comestibles, comprar gasolina, visitar tiendas de conveniencia o farmacias."
San Diego County has new guidance regarding facial coverings. Please check this website for more information. The County is requesting that everyone cover their mouths and noses when they leave the house for essential activities such as gas or groceries.
"Residents are strongly encouraged to cover their nose and mouth when leaving home for essential activities, such as grocery shopping, getting gas, visiting convenience stores or pharmacies."
---
Actualizaciones para 4/5/2020
Hola a todos.
En este momento no tenemos ninguna información nueva del Gobernador sobre cuándo podemos volver a trabajar. Por favor, quédese adentro tanto como sea posible. Estar sano. Si necesita algo mientras tanto, háganoslo saber.
At this time we do not have any new information from the Governor about when we can return to work. Please stay indoors as much as possible. Be healthy. If you need anything in the meantime, please let us know.
---
Actualizaciones para 3/29/2020
No tengo nada nuevo que informar hoy. Por favor mantente saludable.
---
Links importantes:
Información de California
Información de San Diego County
Por pago de desempleo debido a Coronavirus, UI Online